When we started our MediTaxi service in 2014, it was our intention to provide our customers a convenient way to visit doctors and go for check-ups as and when needed. In due course we realised that even the most simple commutes can be a challenge for some of our patients and MediTaxi can be a big help to them. Today, our customers call on MediTaxi to not just visit the doctor but also to attend functions, meet relatives or go to the airport. We are fortunate that in the process we earn the blessings of some grateful customers. Below is one such story penned by one of our customers.
"It is not always that I feel such a sense of gratitude for a Company and its services that I pen down my feelings like now.
This is the story of my brother, Jeemon Joseph, a man who wanted to live to be a 100 years old. Jeemon was born in 1962 and had a very normal childhood. It was only when he turned 13 that he realised that he couldn't run as fast as his friends. A doctor's check-up confirmed that Jeemon had a rare genetic disease called Muscular Dystrophy. With his trademark spirit Jeemon didn't let that pull him down. He went on to do his degree in Bachelor of Arts and was studying for his Master's when he realised that his affliction wouldn't let him continue.
For a person who loved socialising and travelling by cars, Jeemon moved from walkers to wheelchairs to being bed-ridden for over 30 years. Initially we used to take him with us in the car to see extended family, friends and places – Bangalore, Trivandrum, Kovalam, Thodupuzha, Muvattupuzha and Vazhakulam. One of the most memorable experiences for him was riding his electric wheelchair around the swimming pool in Trivandrum. From Jan 2013, he was completely bedridden and the only thing he could move was his fingers, that too barely. This also meant that we could not take him on trips.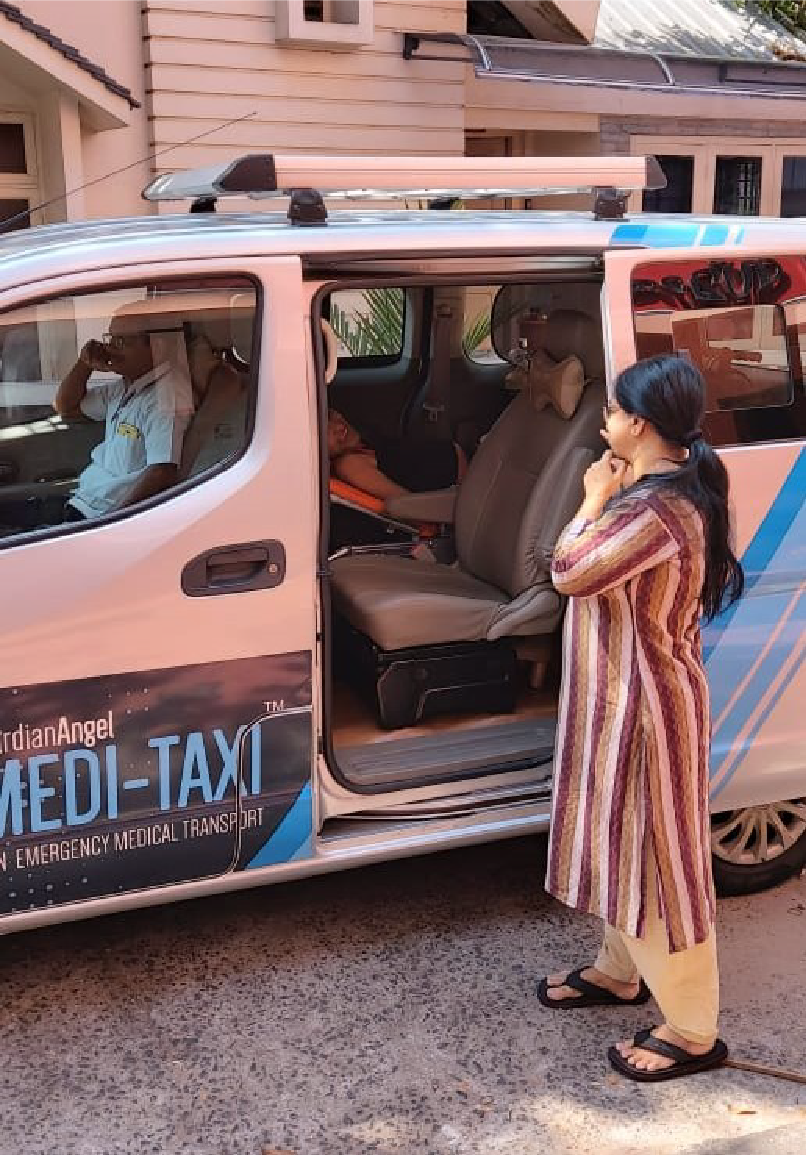 In February this year he wished to see our ancestral home and meet friends and relatives in Aluva. If it hadn't been for Guardian Angel Homecare and their MediTaxi service we wouldn't have been able to satisfy his wish. Not only were we able to take him easily, Guardian Angel's staff saw it to it that he was transferred from one place to another with minimal discomfort. This was undoubtedly one of the most memorable days in his life and he wanted to make this an annual event. Unfortunately, he passed away on 29th September 2020 without being able to go on any other trips.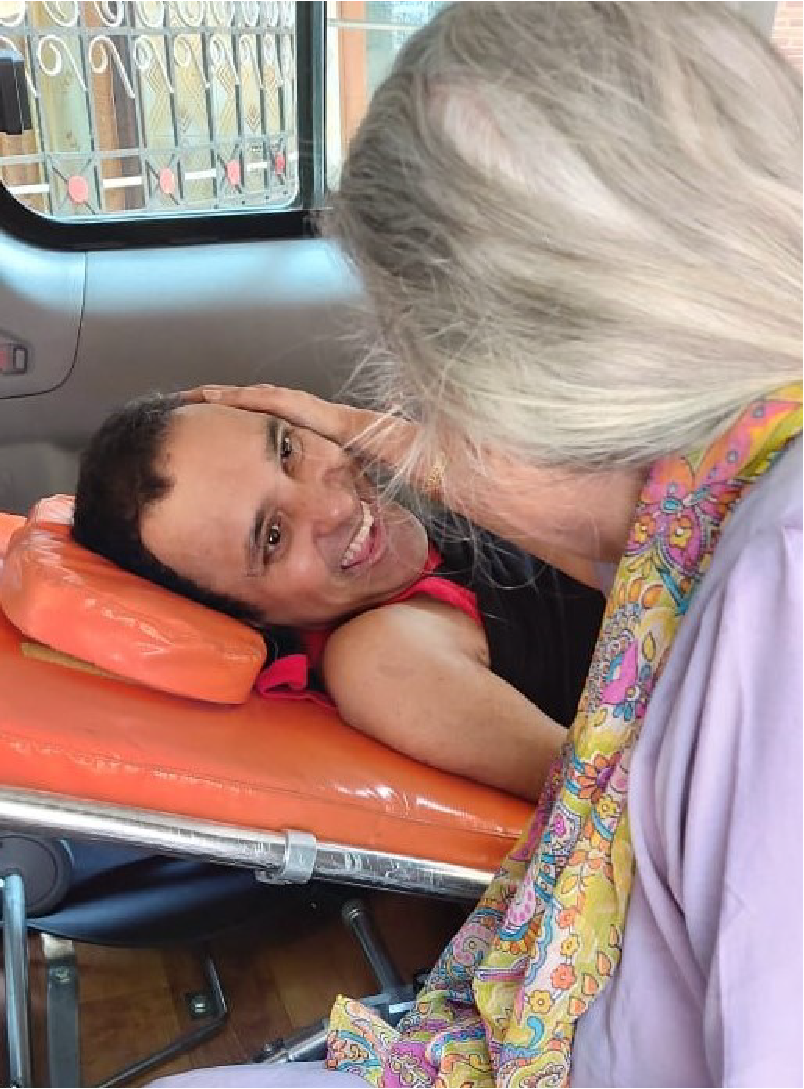 I want to thank Guardian Angel Homecare for their support. Because of their able caregivers, Jeemon could lead his last few days peacefully. I would like to put on record our appreciation for their professionalism and care.
I also have immense gratitude for the MediTaxi service that Guardian Angel provides. It is a blessing for the families of invalid patients who want to take them anywhere, whether it is to a doctor, or to the airport or like in our case, to visit friends and relatives. If it hadn't been for MediTaxi we would probably not have been able to take Jeemon to see our ancestral home, his friends and our relatives one last time. A big thank you from us and best wishes to you all. Hope you continue to carry on the good work for many more years to come."
Jiby Joseph